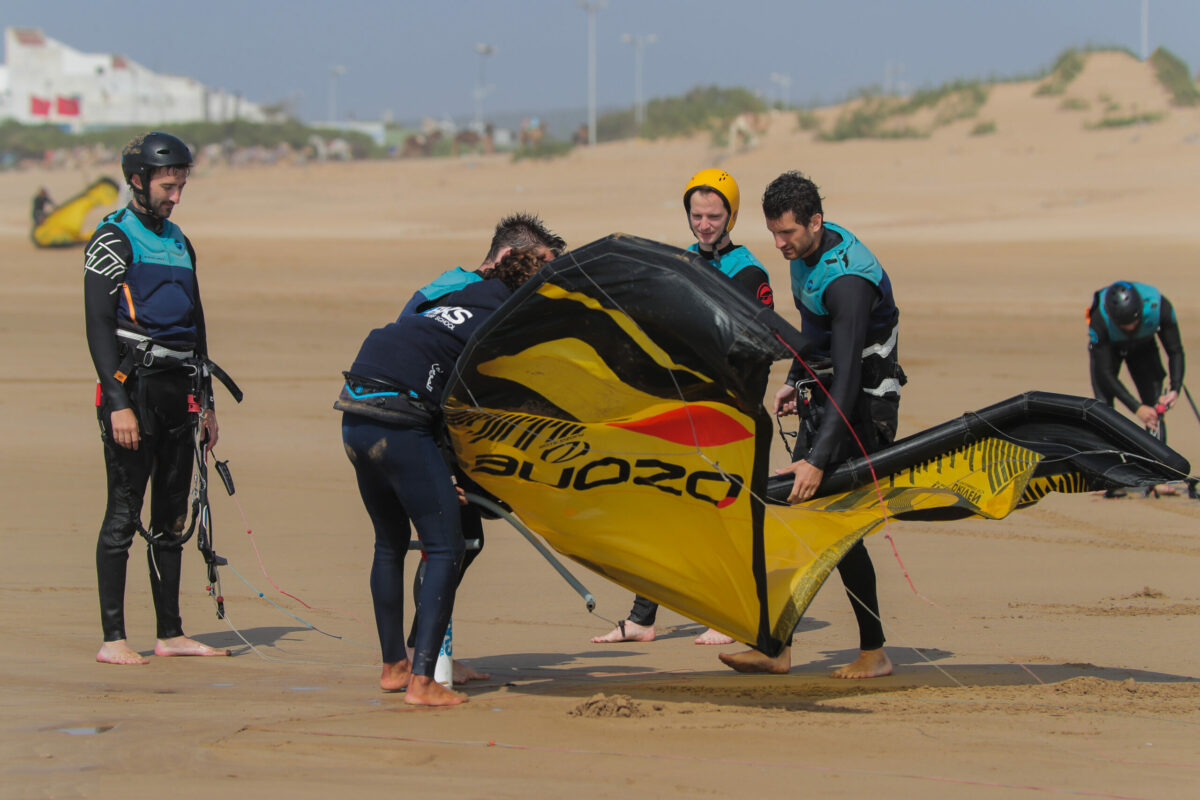 Group Lesson
Those lessons are the most popular at BKS. Great for families or groups of two to four people maximum. They are suitable for all levels especially for beginners. During the mini-group lessons you will learn all the necessary basics, from flying the kite for the first time to independent kitesurfing.
RATES

2h – 660 MAD
6h – 1.750 MAD
10h – 2.900 MAD
12h – 3.300 MAD
2h Extra – 500 MAD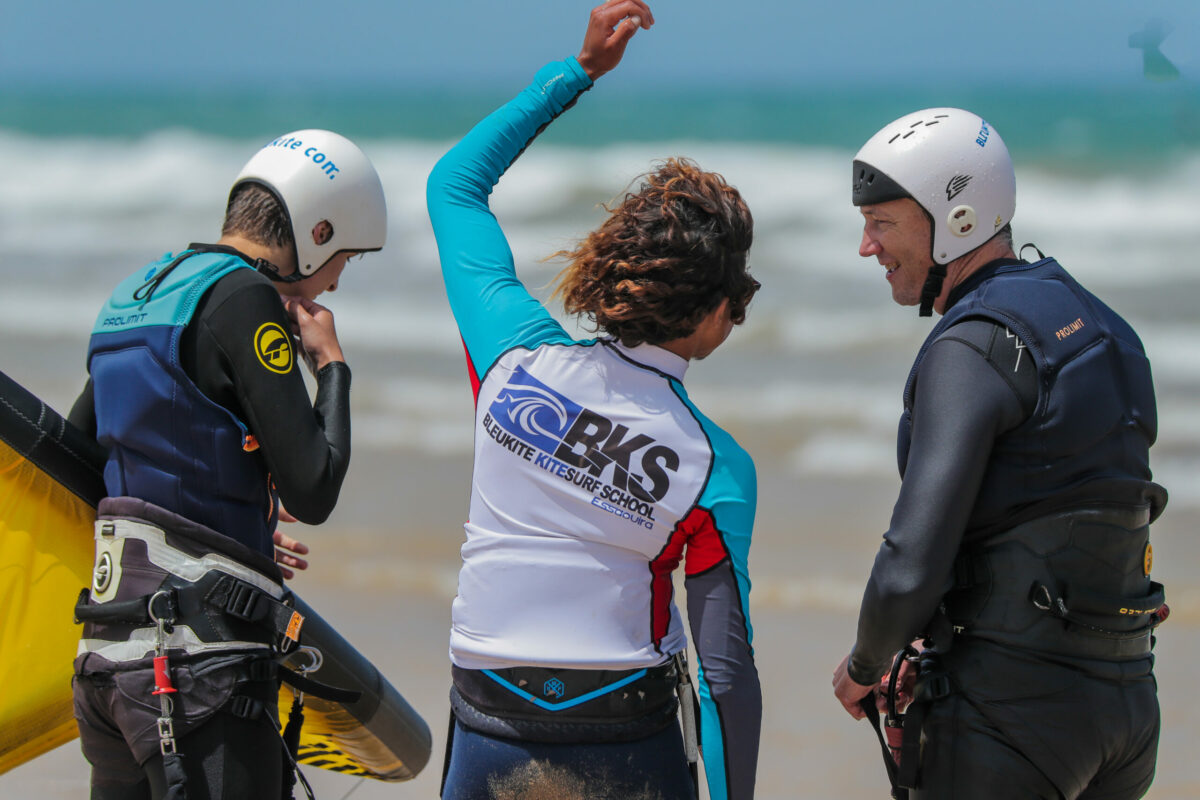 Semi-private Lesson
Semi-private lessons are a good option for friends, couples, families or just two persons wanting to take lessons together. With a maximum of two people by instructor, those lessons are suitable for beginners, and also for intermediate levels looking to get the feeling back, and be independent riders.
RATES

2h – 880 MAD
6h – 2.090 MAD
10h – 3.300 MAD
12h – 3.850 MAD
2h Extra – 600 MAD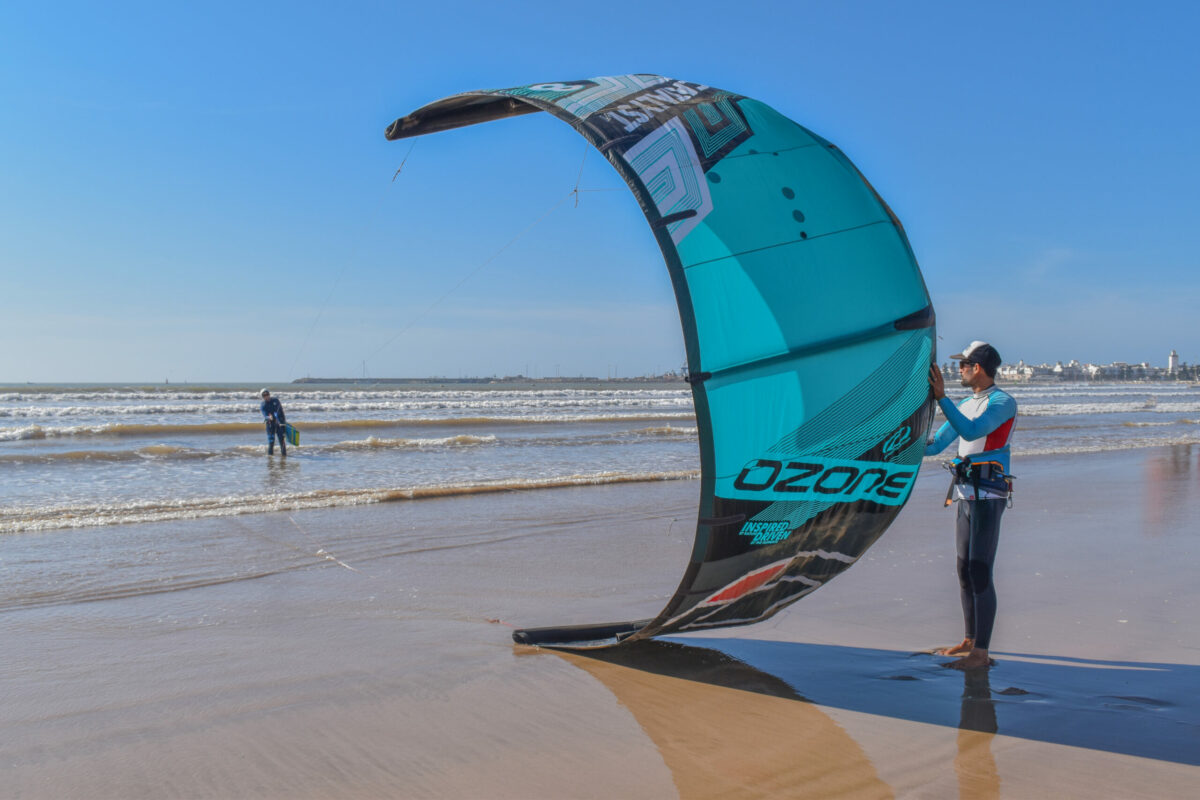 Private Lesson
It is a fantastic opportunity to learn faster and safer with a one-on-one instructor. You will save time and you will get full individualized attention from your instructor, so you get the best results out of your lesson. Improvement guaranteed!
RATES

2h – 1.200 MAD
6h – 3.200 MAD
10h – 5.000 MAD
12h – 5.900 MAD
2h Extra – 900 MAD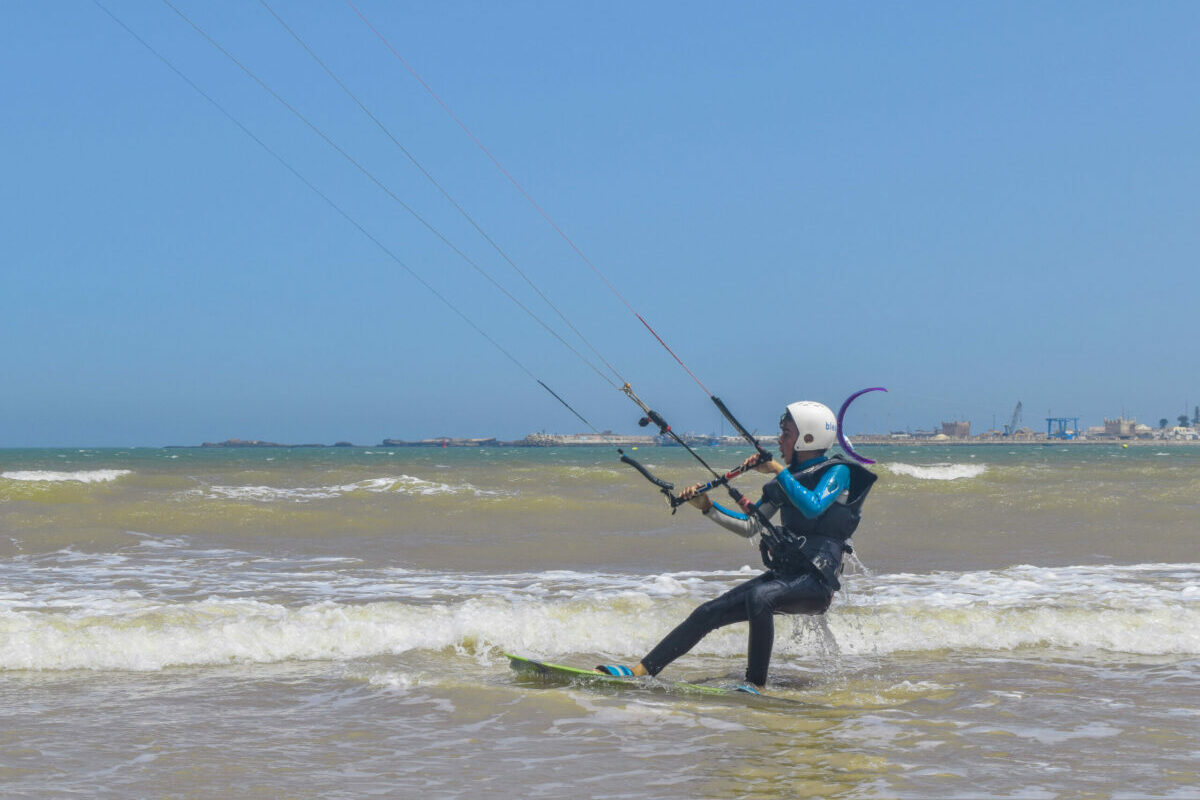 Kids Kite Lesson
Kids are fast learners. At BKS we have lots of experience teaching kids, we provide a special methodology and a professional experienced instructor, allowing them to learn in safe conditions while having fun! We limit the group to two kids. Minimum weight 40kg
RATES

2h – 1.000 MAD
6h – 2.800 MAD
10h – 4.500 MAD
2h Extra – 800 MAD
KITESURFING
RENTALS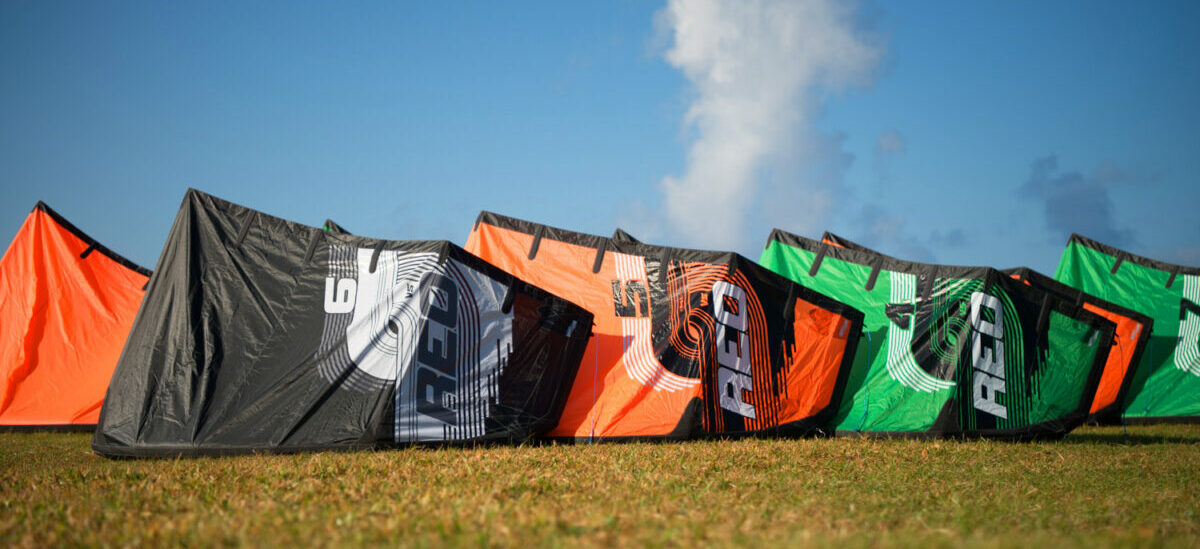 At Bleukite Essaouira you can rent all kinds of new kitesurfing equipment at competitive rates. The minimum level required to be able to rent the equipment is if you can ride upwind or you are IKO certified level 3. We provide the latest Ozone kiteboarding equipment properly maintained and ready to go. All kite and board sizes are available to fully enjoy your kitesurfing rental at Essaouira.
2 Hours – 330 MAD
3 Hours – 440 MAD
1 Day – 600 MAD
The price includes
Kite, bar, board, harness and change of kite or board size any time depending on conditions.