We've been teaching kitesurfing and surfing
since 2007
Kitesurfing first appeared in Morocco-Essaouira in 1998. The founders of "Bleukite Essaouira" witnessed this great development and immediately got hooked on kiteboarding.
Back in 2000, the founder started kitesurfing by joining the first surfing association; a small group of passionate friends had been practicing and sharing the first kite edition (Wipika) with two-line bars and a big directional f-one board.
In 2005 Nabil and Youssef followed a professional training and worked for different international schools in Morocco as well as in many other countries. With this diverse background and great love for nautical sports, the team founded the first kitesurfing school in Essaouira-Morocco in March 2007. Since 2010 Bleukite promotes surfing and kitesurfing in the local community in Essaouira, creating a surfing association, and organising surfing and kitesurfing events thoughout the year.
Today Bleukite is Ozone kite distributors and one of the most experimented kite school in Morocco.
Bleukite offers not only well-balanced lessons but also a safe feeling.
Numbers of clients: +10.000
Number of trained instructors: +50
Wipika: First inflatable kites made in 1996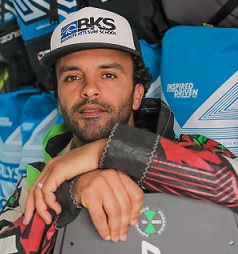 Nabil Zaidouni
CO-FOUNDER AND PARTNER BKS
SENIOR KITESURF INSTRUCTOR

IKO Kitesurf instructor
International Kiteboarding Organisation
Languages
French, English, Dutch and Arabic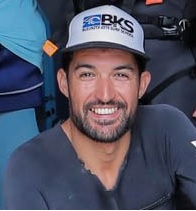 Youssef Belakhli
CO-FOUNDER AND PARTNER BKS
SENIOR KITESURF INSTRUCTOR

Federal Surf instructor
Fédération Royale Marocaine de Surf
Languages
French, English and Arabic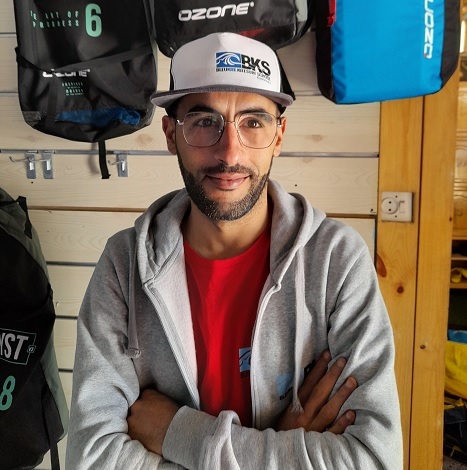 Oussama Boukhaima
ASSISTANT MANAGER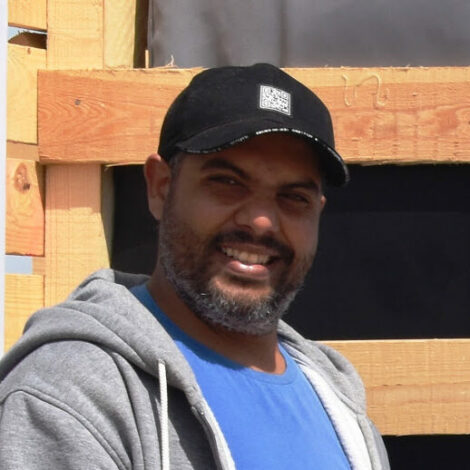 Fajr Dakhama
ASSISTANT MANAGER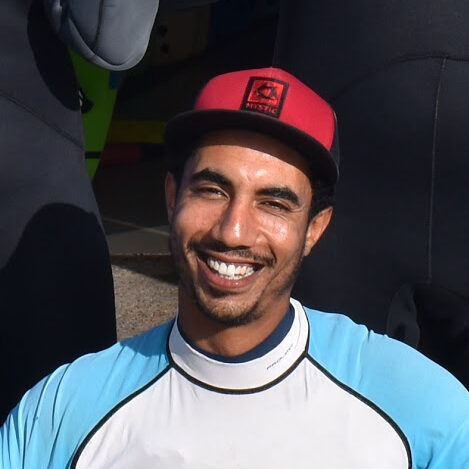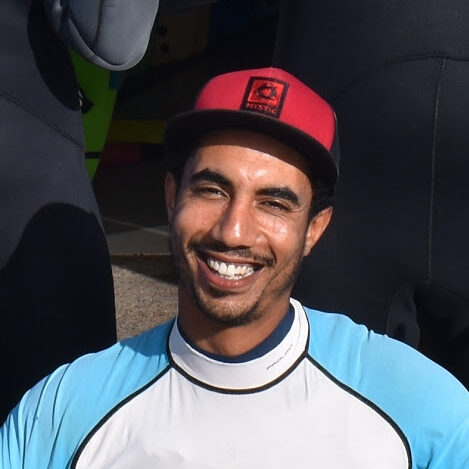 Yassine Matri
SURF/KITESURF INSTRUCTOR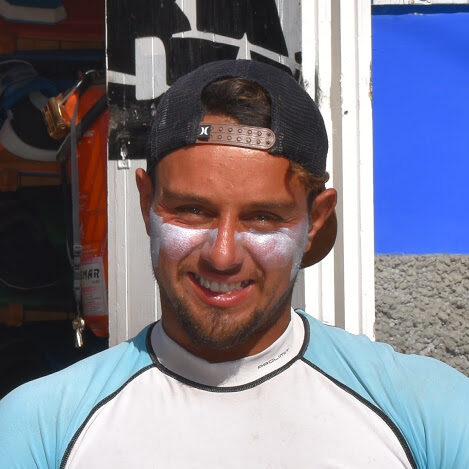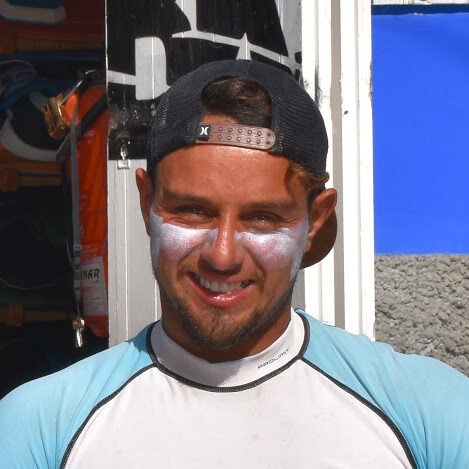 Ayoub El Issaoui
SURF/KITESURF INSTRUCTOR
Abdelkebir
SURF INSTRUCTOR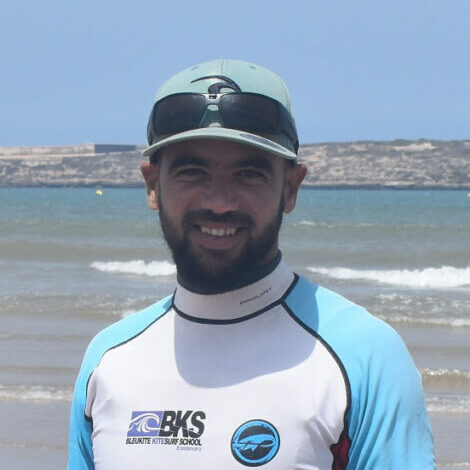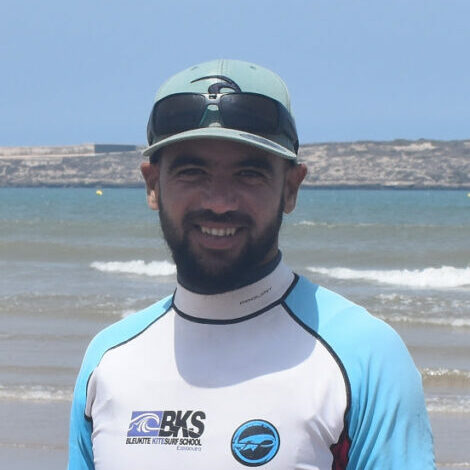 Othmane Bousserhane
SURF/KITESURF INSTRUCTOR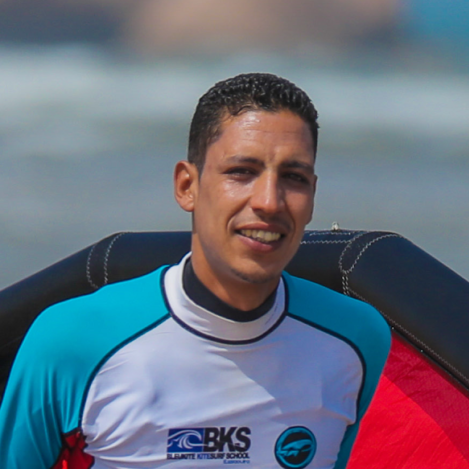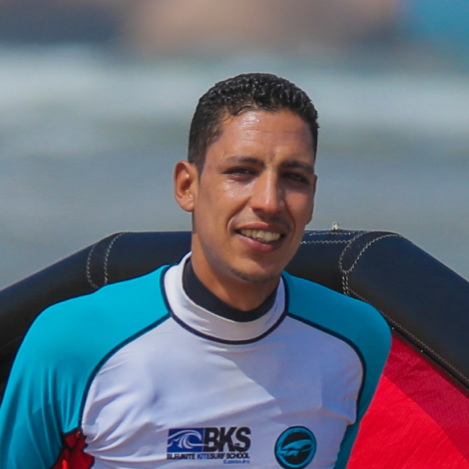 Yassine Kairou
SURF/KITESURF INSTRUCTOR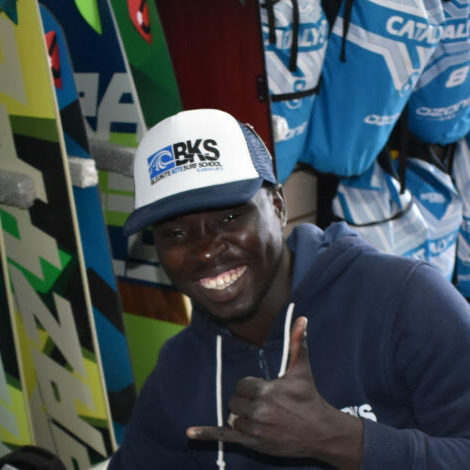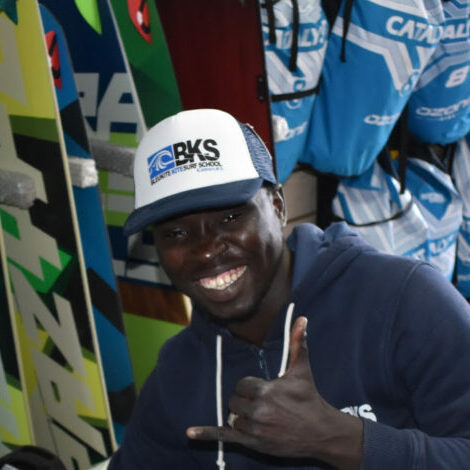 Lamine Diop
SERVICE
Bleukite Events
Bleukite translates the passion for kitesurfing and surfing into an annual event since 2010. Organising different activities and events in Essaouira beach, such as kitesurfing events, beach cleaning, celebrating the national day of the Green March, organising free surfing lessons for local children, and also sponsoring the association JEUNES ESSAOUIRA.